Founder of World's First Football Tech Incubator "guttobizLAB", creating first baby start-up data comparison tool "Comparisonator" for the world market in 2019; Analytical know-how in football; working experience of SoccerLab, Wyscout and SportsCode analysis and scouting tools together with past football player career; educational background coming from University of Istanbul specializing in Econometrics; computer programming in University of Marmara; completing one semester in University of Wollongong-MBA in Australia; Mr. Batgun has the right combination to provide expertise to international world of football in many areas.
Lecturing at Halic University Physical Education & Sports Faculty and Turkish Football Federation in "Match Analysis", Representing Wyscout in Turkey and also working inside the organisation as "Product Developer";   Appearing in international scouting and match analysis seminars as "Key Note Speaker", Revolutionising 'Scouting Industry' in Turkey by inventing possibly the worlds first 'Foundation Level Scouting Courses", earning him "Sportsman of the Year in Technology" in 2012 by the "Sports Turkey Media", then receiving "Scouting Specialist of the Year Award" from "Marka Football" in 2013.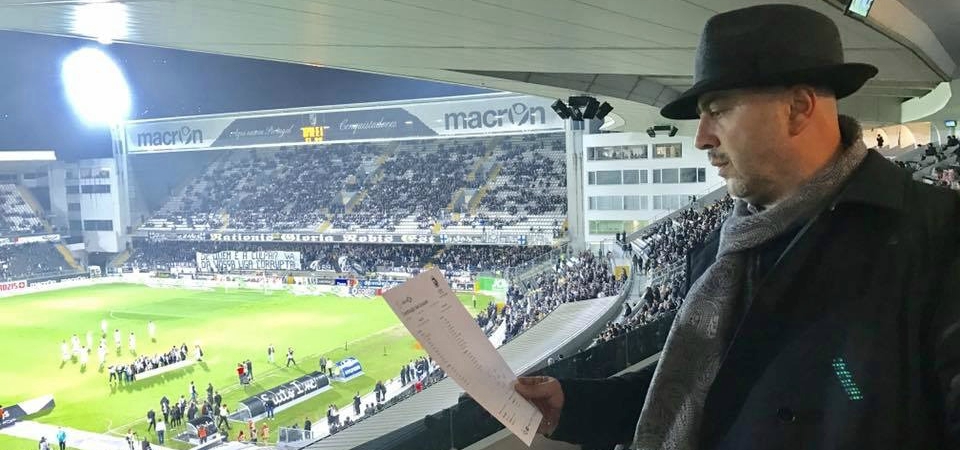 In his times as "Scouting Director" in Bursaspor in the 2013-14 season brought the club more than 27,5 Million Euros in outgoing transfers.
Establishing turn-key scouting departments and measurable value of scouting in football (soccer), he has been appearing as Key-Note speaker in many sports universities in Turkey; as well as in Europe such as London (keynote speaker for Sportstec and Wyscout Forums), Barcelona (keynote speaker for Wyscout Forum), Milan (keynote speaker for Wyscout Forum); and within the Middle East such as Abu-Dhabi (keynote speaker of Abu Dhabi Sports Council), Qatar (keynote speaker of Qatar Stars League). Currently managing Wyscout Spor Toto 2-3 Football development program, teaching 91 club presidents, club managers, head coaches, analysts and more importantly football players ways of winning matches by utilizing and maximizing the power of Wyscout tool and the understanding of in-depth match analysis. Currently, he lectures in Turkish Football Federation 'Match and Performance Analysis Courses' specialized in 'Live Match and Player Analysis'
After living 19 years in Sydney – Australia, he has been back in Turkey since 2010, lecturing in 'Performance Analysis at Haliç University Physical Education and Sports Faculty' since then. Haliç University has a growing reputation within the football world, the university football team becoming champions of Europe 3 times in the past 8 years. Batgun is the director of gutto.biz Scouting firm based in Turkey which is the only scouting firm established and operating in Turkey to this date. gutto.biz Scouting is the distributors of Sportstec analysis software programs in Turkey as well as the promoter of another world giant Wyscout. In his younger years he played at the youth teams of Karamürsel İdmanyurdu and Kocaelispor in Turkey, then playing as a winger forward in Australia with Wollongong and Illawarra United teams. Graduated from İstanbul University – Faculty of Economics specialized in Econometrics where he learned to communicate with graphics and statistics, creating his first footballers and teams comparison stats modules. After learning computer programing in the one-year tertiary study at Marmara University – İstanbul, he was admitted to University of Wollongong MBA program in Business Administration. He learned English during his first two years and completed one semester within the MBA program in management. While he was still playing in the regional football divisions as a right winger, he commenced on his media career becoming football editor for Dunya newspaper in Sydney for 5 years, closely following the development of the Hyundai A-League and remotely Turkish Super League from Digiturk Satellite TV platform. Later on, he became part of the Australian Football Media Association, accredited by the Football Federation Australia and the Asian Football Confederation. After meeting Sportstec in 2005, the world leader in performance analysis software; his career found its way back to football again, this time advancing on his 'football scouting and match analysis' skills. He learned the best ways of implementing specially developed coding tables to measure individual player performances.
When he came back to Türkiye in 2010, he commenced on implementing his unique scouting strategies to various Turkish Super League Teams such as Fenerbahçe Youth Department, the establishment of Galatasaray Scouting Department, bringing Wyscout and Sportstec technology many other teams, coaches.
He has been working side by side with Turkish Football Federation for over the last 5 years, produced various different projects regarding National Scouting in Türkiye and lecturing in 'Live Analysis and Scouting Courses' conducted by the Turkish Football Federation. While working with Fenerbahçe youth department and later on Galatasaray Scouting Department; he sincerely noticed the importance of scouting education, especially for the coaches and player agents.
His first scouting education project commenced in 2010 where he invented possibly the worlds' first 'Foundation Level Scouting Certification Program'. First 100 students were formed from ex-football players, head coaches and coaches, sports university students and FIFA licensed player agents. Many of the first graduates found new employment opportunities; where the coaches, player managers, and club executives understood simple ways of scouting systems better.
His scouting and analysis experience benefited some of the most important coaches in Europe such as Jorge Jesus (Sporting Lisbon), Vladimir Petkovic (Switzerland National Team), Aykut Kocaman (Fenerbahce), Ersun Yanal (Trabzonspor), İrfan Buz (Malatyaspor) and many others.